When it comes to clinical staffing, our approach is to be consultative with customer and candidate alike. With more than 40 years of experience, we have an established approach to meeting our customers' needs. From a single resource to completely managed teams, we offer short- or long-term contracts for a contingent workforce with experience that crosses all phases, therapeutic areas, skill sets and geographies.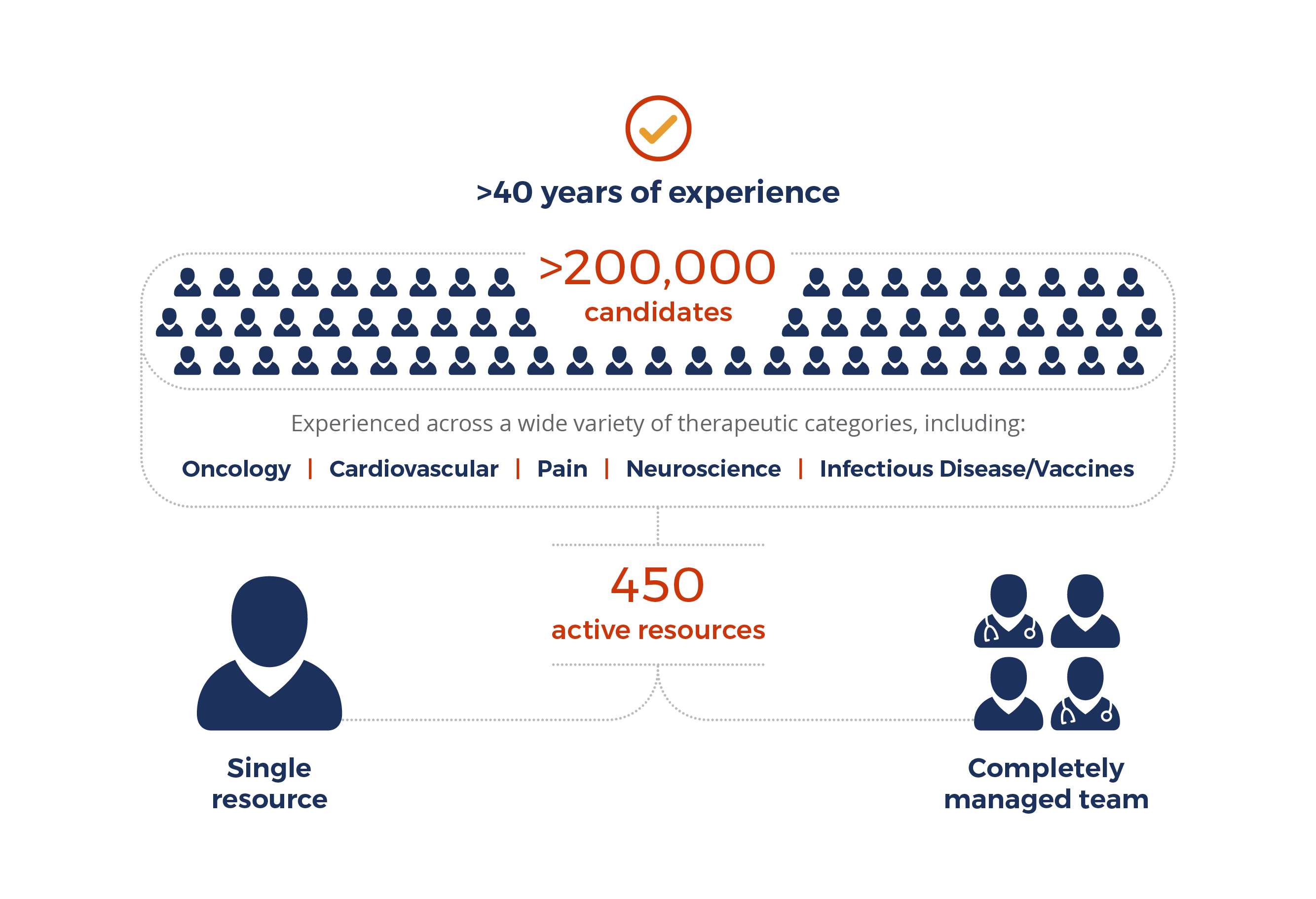 About Clinical Staffing Solutions
We also work closely with hiring managers to ensure direct-hire or permanent placement of candidates to match your required experience and culture. With access to more than 200,000 candidate profiles and 450 active resources, we are positioned to rapidly staff programs with experienced resources across a wide variety of therapeutic categories, including oncology, cardiovascular, pain, neuroscience and infectious diseases/vaccines.
Our screening and onboarding process is second to none. We carefully screen applicants using a variety of tools, including web-based interviews, professional references, and a range of technical and personality-based phone screens based on the role.
Once onboarded, verifications, including employment and background checks, comprehensive skills assessments, and qualifications, are conducted. We then match the candidate's level of experience to our customers' requirements.
Providing Resources at All Experience Levels in:
Clinical Operations/Study Management/Clinical Monitoring
Statistical Programming/Biostatistics
Clinical Data Management
Regulatory Affairs
Drug Safety
Medical Writing
Oracle Clinical/Critical Programming/DBAs