Developing new medicines is an increasingly complex and costly process involving many people and significant investment. Advances in technology and risk management methodology provide opportunities to address these challenges by increasing efficiency and focusing efforts where they matter most. To help sponsors keep up with these challenges and advances, and enhance industry practices, the International Council for Harmonisation (ICH) released an amended version of their guidelines for Good Clinical Practice (GCP): ICH GCP E6 (R2); which focuses on delivering better quality and recognizing the benefits of integrated quality risk management (IQRM).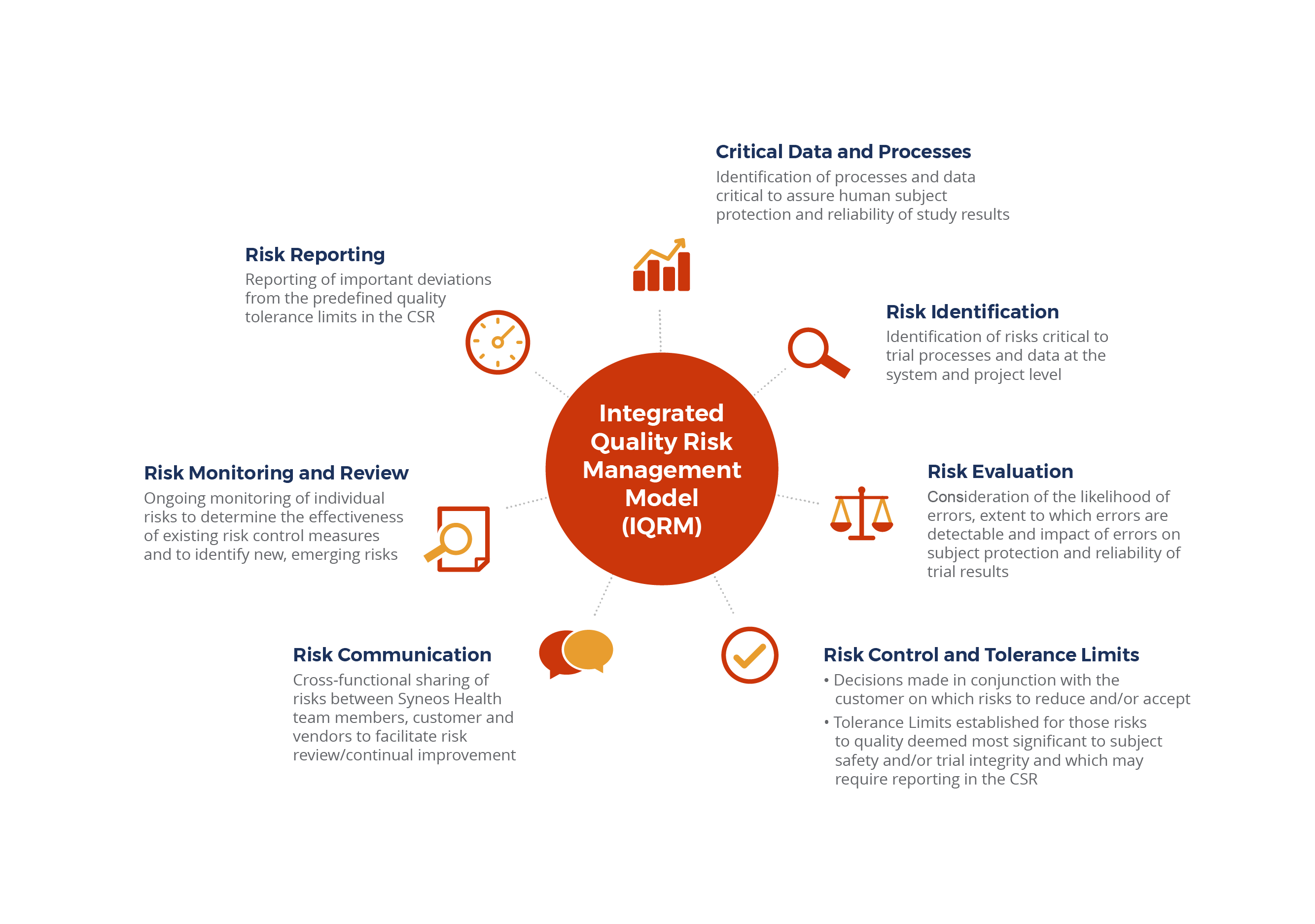 Our IQRM methodology takes a risk proportionate, data-driven approach to the design, execution and oversight of our customers' clinical trials. We embed this into our Trusted Process® and fully align with the ICH E6 (R2) GCP Addendum and the principles of the Transcelerate consortium.
Our IQRM process is an evolution of our project management processes, focused on managing risks to quality. It begins during the RFP evaluation process and continues through Clinical Study Report (CSR) development. This provides reassurance that we continuously monitor identified risks to quality.
Our collaborative approach begins when we receive the RFP; we engage with you as soon as possible to:
Identify any elements within the protocol which may add complexity and/or be a barrier to its operational feasibility
Fully understand the data and processes within your trial design which are critical to subject rights, safety and the reliability of trial results
Identify any risks to quality and their impact on the identified critical data and processes
Develop the monitoring strategy, based on the defined critical data, processes and risks
Agree on which systems and technologies to employ to ensure comprehensive oversight and reporting
The result is a thoughtful, risk-proportionate monitoring strategy focused on activities essential to protecting subjects and ensuring the reliability of your trial data.