We know that your clinical research needs are different from large pharmaceutical corporations. You are lean and efficient, and don't want to deal with overly complex processes, bulky team structures and intricate pricing schemas. We understand the urgency to accelerate the development of your biotechnology clinical science. This is why we created our Biotechnology Solutions Platform – purpose-built to address new market realities where clinical and commercial share expertise, data and insights to accelerate your biopharmaceutical performance.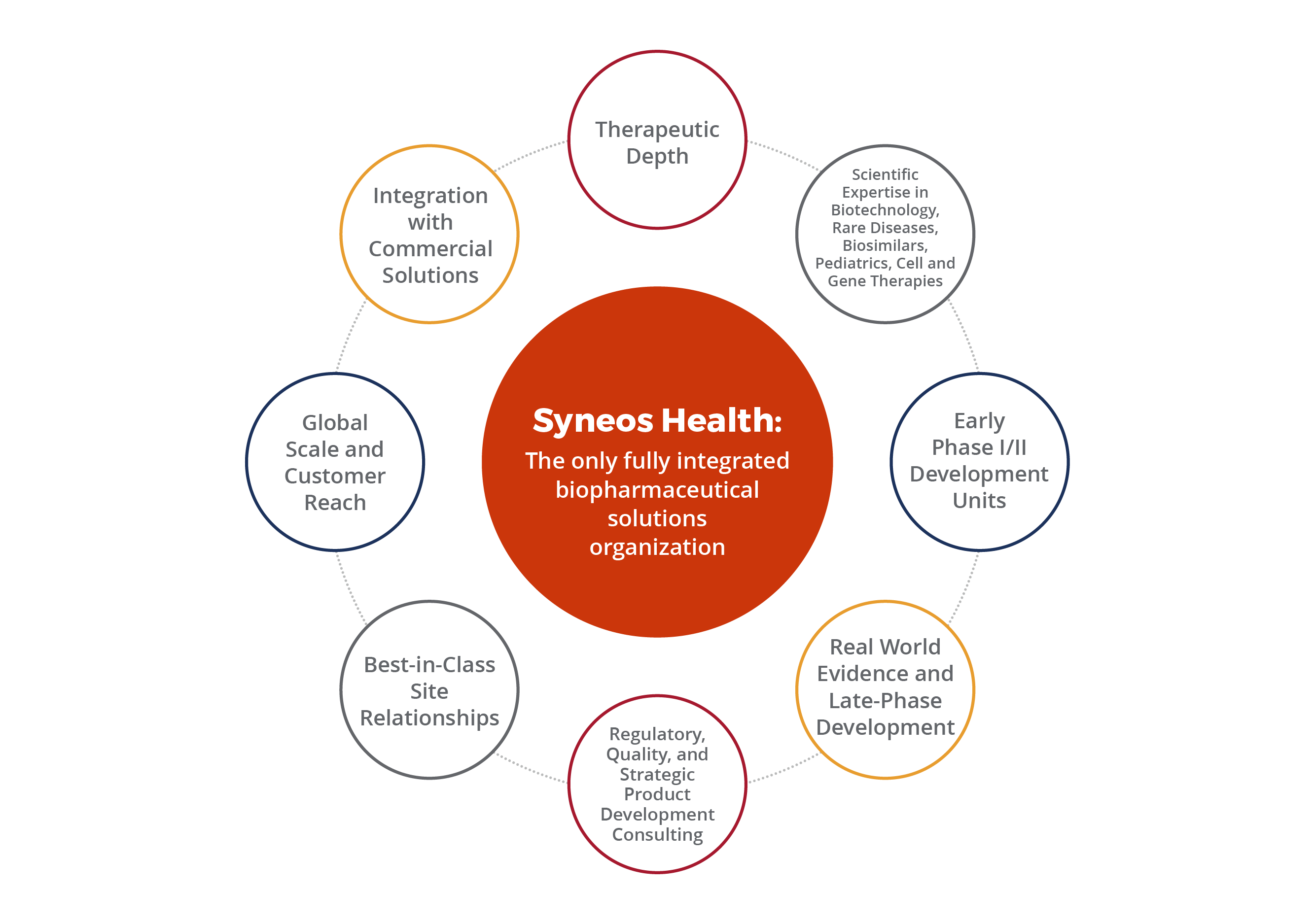 45%

of our customers are small to mid-sized pharmaceutical companies

450+

partnerships with biotechnology companies since 2000

1,179+

clinical studies delivered to patients with high, unmet medical needs
We provide strategic consulting and regulatory intelligence to biotechnology companies worldwide. Our global expertise in regulatory consulting and submissions services are provided from regional centers of excellence in North America, Europe and Asia Pacific, offering regulatory advice for timely management in every stage of your product's life cycle. We have commercial expertise in market access and pricing, and can help you understand key data elements your different potential markets will expect, to optimize your asset value.
We are a global organization with over 21,000 people serving both clinical and commercial capabilities. But don't let our size fool you. We form therapeutically specialized, small teams dedicated to our small to mid-sized biotechnology customers. We will work as partners with you to create a highly trained team that understands your needs to garner success of your product development.
Should you require a full commercial infrastructure, we can be an organic extension of your business – giving you access to unparalleled commercial resources, knowledge and experience to prepare for the commercial success and/or partnering of your product.
Keep in mind that almost half of our business is with small to mid-sized customers. Your success is critical for our success.
Our mission is to help our customers bring products to market to improve the health of people around the world. We know that so much of the innovation in our industry happens in small, nimble and entrepreneurial biotechnology companies.
This is why we have pulled together our best teams focusing on Early Phase, Late Phase, Rare Diseases, Epidemiology and Outcomes, and Regulatory and Commercial Consulting within our Biotechnology Platform, to create unique solutions for our biotechnology partners.
We believe that this intersection of top rate capabilities and our customer-focused Biotechnology Platform best serve your needs and the needs of your patients. Our team has extensive experience in the specific aspects of upcoming drug approvals for biotechnology companies in Phase III trials and commercial considerations in the biotechnology clinical trials space.
We assign a single point of contact (SPOC) to understand all of your needs and connect you to the right experts in Clinical Research, Consulting and Commercial for quick turnaround responses, inclusive of our experience history, estimates, advisory input, and free start up templates, from project start to finish.
We are flexible, collaborative and work seamlessly within your specific financial needs throughout your clinical and commercial experiences with us.
We have proven methodologies in project management, known as our Trusted Process®. This provides consistency across your product development plan. We also have validated technologies to advance your Phase I-IV clinical stages of biotechnology science from site identification, selection and activation, and patient recruitment, through Real world Evidence inputs that ensure commercial and regulatory/payer success.
We assign the best team every time, according to your science, your organization and your culture. Our small to mid-sized biotechnology customers have full access to our global clinical and commercial experts. We give all our customers the best resources based on their therapeutic area and indication specificity.