Intentionally Source Agnostic to Remain Nimble and Ahead of the Curve
Your business is evolving faster than ever before, and so is technology. For that reason, we believe the right strategy to leverage data and technology for success is via an open, source-agnostic and highly flexible architecture. We call this Dynamic Assembly. It allows us to address the nuances of each customer, trial protocol and product launch quickly rather than being forced to bend legacy in-house assets to a task they weren't originally designed to deliver.
Our Syneos Health Data Lake Ecosystem
The foundation of our Dynamic Assembly Strategy is the Syneos Health Data Lake Ecosystem. Built without the constraints of legacy technology and architecture, it features our proven Syneos Health-designed data ingestion process focused on quality and incorporates decades of Syneos Health learnings and best practices. Our Data Lake links vast amounts of data from diverse sources — clinical and commercial, internal and external, structured and unstructured — with the ability to harmonize data and concepts working through the Hortonworks Data Platform, which includes Hadoop software. This ability to synthesize multiple data types and sources, creating new "asset-customized" data propels our BAM model, allowing us to achieve deeper patient behavioral learnings and insights. Our unique, highly nimble model delivers exactly what customers need, where and when they expect it and in ways they can easily understand and act upon. Not surprisingly, Dynamic Assembly affects all phases of drug development, smoothing the process, reducing time to market and helping to improve ROI for our customers.
Click Here to expand our Data Lake Ecosystem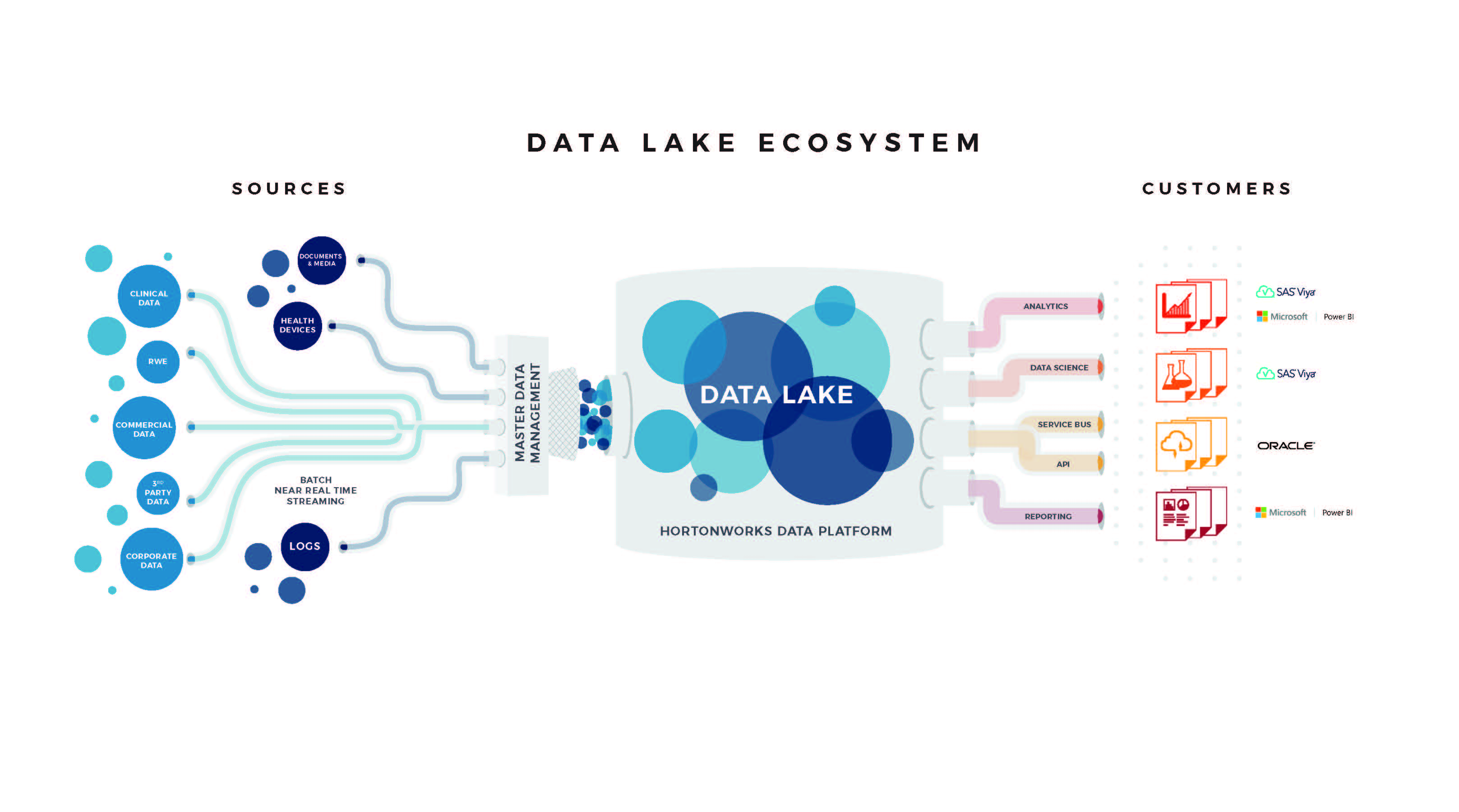 Call Our Team
Phone: +1 919 876 9300
Fax: +1 919 876 9360
Toll-Free: +1 866 462 7373
1030 Sync Street
Morrisville, NC 27560 USA