Human Behavioral Insights
Communicating with clarity. With intention. With heart.
We build more meaningful connections between brands, healthcare professionals and patients. Our thoughtfully layered approach—part science, part strategy, part storytelling—is rooted in proprietary insights and driven by a passion for simplifying the complex.
We use behavioral science to make your messaging mean more, by saying less.
Long-standing capabilities in North America, Europe and Asia can accelerate your global launch readiness with:
The Science: The Mindset Engine
To meet healthcare providers where they are, you have to know who they are. This means understanding how HCPs feel, what drives them, the context they live within, and the barriers they might face. The Mindset Engine is a first-of-its-kind intelligence platform that aims to understand how doctors make choices. It allows us to access the deeper, smarter, more specific insights that crystalize your story supported by data and rooted in human behavior.
The Story: The Motivational Experience
To make lasting, meaningful change, we go beyond simply reacting and begin anticipating the ever-changing needs and expectations of patients, healthcare providers, and society at large. This starts with removing obstacles and ends with developing a bespoke experience that promises momentum, loyalty and human connection.
The Strategy: The Motivational Edge
The Motivational Edge is our proprietary approach to defining the tension between brands and the humans they intend to help, then activating the motivation required to break through that tension and create lasting change. We blend scientific prowess with emotional resonance to uncover the human truths that are both barriers and pathways to brand success.
The Nine Principles of Influence
Syneos Health documented our approach in Why We Resist: The Surprising Truths about Motivating Behavior Change, a behavioral science guidebook for biopharma industry communicators and innovators. Why We Resist brings to life decades of research from the latest experiments to the most proven core truths of human behavior—the Nine Principles of Influence – and points to just what you need to know to help people and professionals make better, more lasting decisions about health.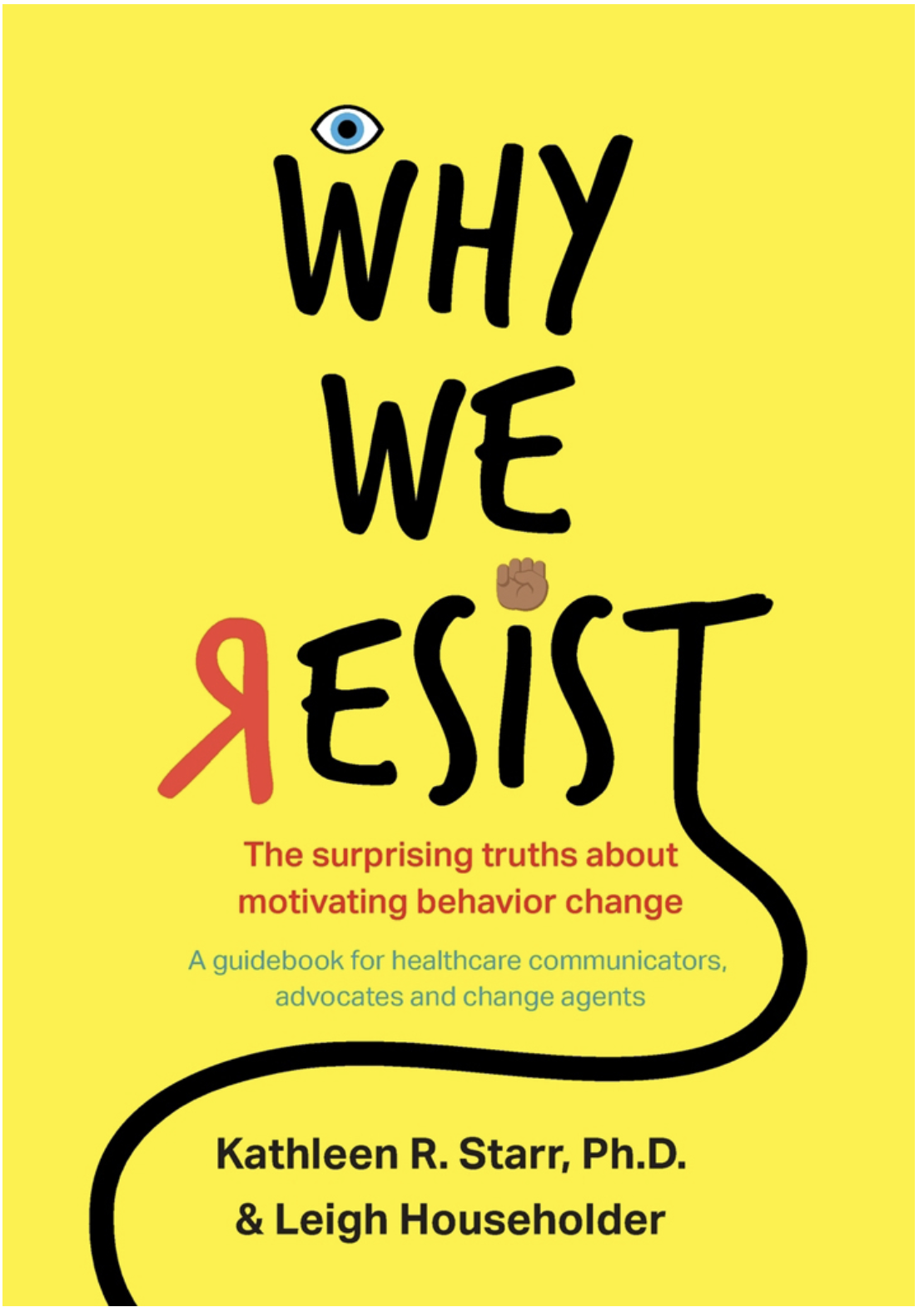 Look inside the book and learn more
Buy the book -- Available on Amazon. Syneos Health is donating book proceeds to The STARR Coalition, a charity committed to creating meaningful change in the areas of treatment, advocacy and clinical research with an emphasis on consumer and patient mental health and well-being.
Hear from the authors -- Listen to the Syneos Health Podcast.
We'll come to you
To translate behavioral science into action, Syneos Health offers custom programs and Why We Resist workshops, led by behavioral scientists, providing in-depth perspectives on Principles of Influence and strategies designed to speed brand performance.
Watch our other conversations on integration.
Connect with us to learn more.