Clinical Data Management
Innovative, customized solutions to bring you quality data, fast
Every customer and project is unique, requiring a customized approach with an eye for quality and efficiency. We pride ourselves on our ability to bring our collective knowledge and expertise in Clinical Data Management to all of our partners:
Analyzing data collection requirements
Identifying and implementing innovative and effective strategies, processes and technology solutions
Customizing our comprehensive service to match individual situations
Combining the latest technologies with years of data management experience, our global team adopts an intelligent approach to developing and implementing quality data collection solutions. With a focus on a streamlined, effective route to database lock, we use a suite of techniques to identify and resolve data discrepancies and assure data quality.
Our Trusted Process® methodology results in the delivery of clean, reliable data to support rapid decision making and regulatory submissions while always ensuring consistent, on-time delivery.
The logical choice for your clinical data management partner:
Flexible models – full service, or Functional Service Provider (FSP), contract or permanent staffing models; augmentation, lift-outs, asset transfers
Global coverage, including North America, Latin America, EU and APAC
>1,000 personnel
Real-time readiness
In terms of economic services, our Late Phase team has extensive We strive for real time readiness and believe in data transparency, using novel approaches and tools to monitor and report on data quality and progress, to keep our customers up to date with performance throughout the project. Quality and risk management are embedded into every step of the process, with our technology-enabled model facilitating early detection of risks and issues, feeding vital information to the project team and providing an adaptive approach to monitoring and trial delivery.
Global, flexible and reliable
With our established infrastructure and global presence, we provide around-the-clock time zone coverage through our data management centers in the U.S., Mexico, Europe, India, China and Japan.
Global partnership experience with CDM component
14 partnerships historically
Top 10 pharmaceutical and biotechnology
Phases I - IV
Clinical Data Management only and cross-functional
Expert teams, established process, efficient services
Our data management services are delivered globally using linked technology platforms and standard operating procedures designed around the framework of our Trusted Process®. This ensures global consistency and enables the flexible and agile deployment of staff across the globe to meet tight timelines and deliver cost-efficient services for each project.
Our teams work across the diverse requirements of all therapeutic areas, indications and clinical trial phases (I-IV, including post-approval), bringing to bear a deep understanding and proven track record in implementing specific solutions for the therapeutic area and adaptive database design.
We work seamlessly across time zones to deliver quality data, on time and on budget, collaborating with:
Project team members
Internal teams from our other functions
External providers
Sponsors
Investigator site personnel
Our team is comprised of persistent, flexible, creative and accountable problem-solvers who ensure the accelerated delivery of successful, compliant and reliable results.
Constantly learning and evolving
We are dedicated to ensuring that our team consistently raises the standards in data management. To this end, employees are trained in all aspects of our services and technologies. Our customized Knowledge College training program for each job role provides individuals with the skills and information to successfully deliver, as well as enables them to understand and identify the best possible solutions to meet each customer's unique needs.
Our philosophy is "start with why." This provides our team with the ability to effectively connect the dots to understand the links between requirements and deliverables, and to quickly assess the implications of any changes.
We have an industry-leading IAOCR data management accreditation program that defines, measures and recognizes the skills and competencies of all our Clinical Data Associates who provide data management services. We are committed to training and developing employees while enabling them to be independently responsible for their individual success. 
This program equips our people with an industry recognized accreditation providing our customers independently verified, highly competent and experienced experts in all aspects of data management services, who are dedicated to providing quality data in industry-leading timescales.
Skilled in lean six sigma methodologies and concepts, our specialist problem-solvers monitor, evaluate and seamlessly drive continuous improvement, training and process optimization.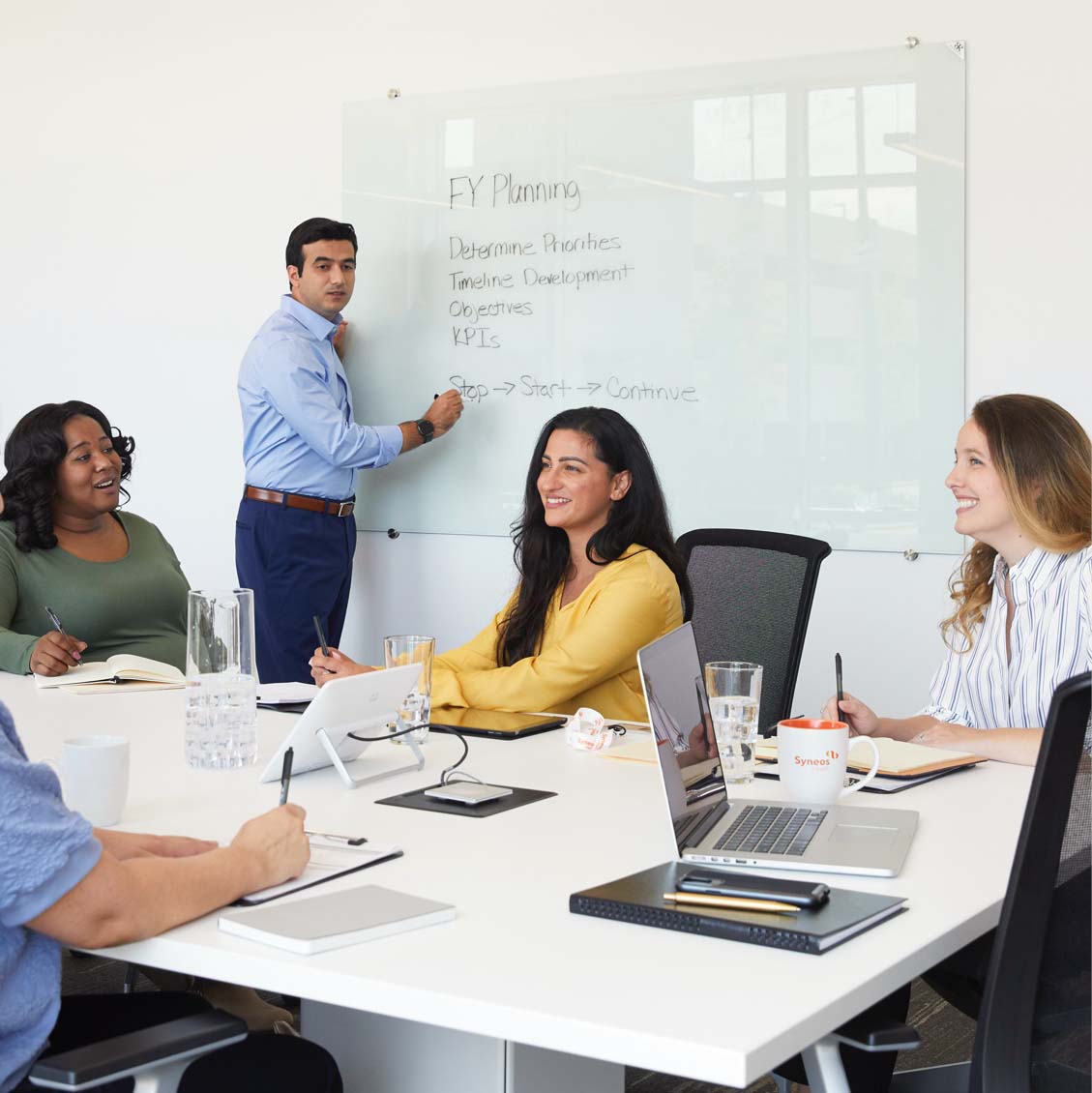 Industry-leading EDC solutions and technology innovation
Our goal is to improve quality at every turn. This means staying at the forefront of emerging technology and regulatory issues, implementing continuous process improvements and sharing best practices with our customers.
We specialize in customized solutions to accommodate project or functional service needs by offering industry-leading Electronic Data Capture (EDC) platforms as options to our customers. Our teams are proficient in all the top industry clinical database systems, and we have been running EDC studies for more than 15 years, with over 1,700 studies completed or in progress.
By integrating and expanding our own systems and tools with the Medidata Clinical Cloud, we have gained efficiencies that provide unique offerings to our sponsors and investigator sites. Medidata Rave, Medidata and Oracle Financials are integrated, allowing effective management of investigator payments. We are an accredited Medidata CRO partner, using Rave since 2006, and we were the first CRO accredited in all modules in the Medidata Clinical Cloud.  
We have extensive experience in using a wide variety of other EDC systems, such as Oracle Clinical Remote Data Capture (OC RDC "Onsite") and Oracle InForm as well as sponsor-specific clinical systems. We are an Oracle InForm Enterprise Adoption Partner and an Oracle Business Process Outsourcing (BPO) Partner.

Implementing new technologies and systems efficient
New technologies are continuously evaluated to meet the needs of our customers. As a result, we offer alternative EDC solutions for specific study types, including Medrio, Cisiv Baseline Plus for non-interventional studies and the use of eSource solutions. We also offer a non-EDC solution for paper studies using Oracle Clinical.
Using our Class Room Pilot Framework and Trusted Process® allows us to evaluate and implement new technologies and systems efficiently. Having built strong partnerships with core vendors, we collaborate with them to provide unique data solutions for individual studies.
Latest technology releases and best practices for efficiently designing and supporting studies in these platforms are available. By leveraging a strong combination of expertise and technology, we provide meticulous attention to detail, allowing for broad strategic thinking that ensures the highest quality data available and enables us to identify problems before they occur.