Join Syneos Health and our guest, the Society for Clinical Research Sites (SCRS), for a discussion of best practices for engaging sites to maximize success of decentralized clinical trials.
In this webinar, attendees will:
Understand what key information clinical trial sites and patients can provide to ensure success.
Discover how implementing a Site Advocacy Group model can drive adoption of DCT technologies and methodologies.
Learn new engagement and onboarding strategies to reduce redundancies and relieve burden on sites.
About The Webinar
Focus on decentralizing clinical trials has taken a massive leap over the year of the pandemic. COVID-19 forced an accelerated use of telemedicine, home health options, and digital apps to keep studies running, but clinical teams often had to retrofit capabilities to trials as opposed to deliberately designing decentralized protocols. Emerging from COVID-19, the use of these capabilities will continue, but will need to do so in a more purposeful manner. Clinical trial designs will need to reflect the patient's journey in both the real-world and clinical research settings, guiding the selection of the appropriate capabilities to increase patient participation while achieving the study endpoints.
The industry urgently needs a new approach to improve recruitment and study completion timelines under this new paradigm. To make this work, the industry and sites must work together to leverage experience and expertise, defining best practice and increasing inclusivity of clinical research as a choice for all.
Decisions made by sponsors and CROs directly affect sites' ability to perform clinical trials. Partnering with sites, listening to their perspective, experience and knowledge of the patient journey can inform everything from decentralized protocol design to data capture and patient retention strategies, and influence decisions to ensure technologies and methodologies are patient centric - ultimately ensuring early, ongoing and enduring success.
Meet Our Presenters

Karen McIntyre, MSc CT
Executive Director, Global Lead Catalyst Program & Site Relationships
Decentralized Solutions, Syneos Health
Karen brings almost three decades of industry experience in a variety of therapeutic areas including cardiovascular and metabolic disorder, women's health, and neuroscience and infectious diseases in phase II through phase IV clinical trials.
With a special interest in site support, Karen has been involved in the development of Site Support Management tools with the goal to improve quality, transparency and compliance across investigative sites since 2005. Karen is also Vice Chair of the National Research Ethics Committee, Scotland. In her current role as Executive Director, Site & Patient Services for Syneos Health, Karen works with sites to explore new methodologies to predict the successful delivery of clinical trials.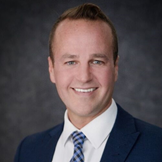 Casey Orvin
Chief Commercial Officer, CenExel Centers of Excellence
Honorary President, Society for Clinical Research Sites (SCRS)
Casey leads the business development efforts for CenExel, now the U.S. leader of independent clinical research sites, representing 9 Centers of Excellence specializing in inpatient and outpatient services in a wide range of therapeutic areas including Psychiatry, CNS, Analgesics/Pain and Vaccines.
Casey has a long and exemplary career history in pharmaceutical research services. Most recently, he was serving as the Senior VP of Pharmaceutical Relationships at StudyKik, a full-service patient recruitment and retention technology company. Casey is also serving as the Honorary President of the Society for Clinical Research Sites (SCRS), a global organization representing nearly 10,000 clinical research sites in 47 countries within the pharmaceutical industry.
When
Wed, Jul 28,

11:00 am

to

12:00 pm
Additional Details
Check Out Our Latest Decentralized Solutions Thought Leadership on Our Insights Hub:
Don't Miss These Other Spectacular Events